The church of Christ's was meant to be like a BLAZING FIRE--hot, impassioned, and enduring! If we do not have a vibrant connection to a healthy congregation, many Christians soon fade away in their faith. In contrast, believers who have encouragement and accountability in some sort of discipleship group or ministry team will be personally challenged grow in ever-increasing intensity as they walk with Christ. We firmly believe that EVERY believer needs some sort of small group connection. Here are some of the current small group offerings:
Year of Biblical Literacy
We're excited to announce a new venture for our church family to explore the beauty/complexity of the scripture...It's called the Year of Biblical Literacy (YOBL).
What is YOBL?
YOBL is a personal scripture reading plan designed to immerse you daily in the Bible's story, so that you may understand and experience the presence, character, and way of Jesus. While it is nice to start January first, you can start anytime. The reading program comes from the Bible Project (download free app) to begin this personal/transformational journey.

http://www.readscripture.org (App)
Some helpful tools
Download the free Read Scripture App http://www.readscripture.org
Download a free Bible App (we recommend: YouVersion), and/or get a hardcopy version of the bible that's easily readable (we recommend: The Message (MSG), New International Version (NIV), The New Living Translation (NLT), English Standard Version (ESV)) https://www.bible.com/app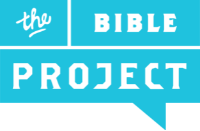 Familiarize yourself with the Bible Project website https://thebibleproject.com
Kids Sunday School
At Faith, learning God's word is an adventure, with Dig In!
We use the Dig In Curriculum, kids ages 3 to 12 dive deep into this biblically sound program.
Join the crew Sundays during the school year from 9:45 am to 10:30 am! Adults meet 9:45-10:30, discussing various biblical topics
Adult Sunday School
Join the discussion on Sunday mornings at 9:45am. Scripture and devotion on recognizing and experiencing God's word and work in our lives. Bring a friend we would love to have you apart of the conversation.
Bible Studies
Final Words from the Cross
This study will be six weeks and begins Tuesday March 12thand will be for six weeks during weeks. Contact the church office, Pastor Tom or Steph Sumers if you are interested.
In life and in death, Jesus' words were powerful and meaningful. Despite the serious effort and increased pain required for Jesus to speak as he hung on the cross, Jesus spoke seven "final words"—statements that have much to teach us about Jesus, his Father, and ourselves:
Father Forgive Them
Today You Will Be with Me in Paradise
Behold Your Son…Behold Your Mother
My God, My God, Why Have You Forsaken Me?
I Thirst
It Is Finished . . . Into Your Hands I Commit My Spirit
This study explores these final words as seen and heard through the eyes and ears of those who stood near the cross.
Each chapter begins with the biblical account followed by a first-person story as might have been told from the viewpoint of one of the characters at the cross. Then the chapter explores the meaning of Jesus' dying words for our lives today. Following the last statement, a postscript recounts the words Jesus spoke following his resurrection, including what truly were the final words Jesus spoke while walking this earth.
Anxious for Nothing: Finding Calm in a Chaotic World - By Max Lucado
Starts February 14th10:00 - 11:00am at Faith Church
Anxiety comes with life. However, as God's Word reveals, it doesn't have to dominate. In this study, author Max Lucado looks at seven admonitions from the apostle Paul in Philippians 4:4-8 that lead to one wonderful promise: "The peace of God which surpasses all understanding." As he unpacks each verse, he shows how God is ready to give comfort to help us face the calamities in life, view bad news through the lens of sovereignty, discern the lies of Satan, and tell ourselves the truth. We can be anxious for nothing and discover true peace from God that surpasses all human understanding.
Sessions include:
Rejoice in the Lord Always
Let Your Gentleness Be Known to All
In Everything by Prayer... with Thanksgiving
The Peace of God... Will Guard Your Hearts
Meditate on These Things