The church of Christ's was meant to be like a BLAZING FIRE--hot, impassioned, and enduring! If we do not have a vibrant connection to a healthy congregation, many Christians soon fade away in their faith. In contrast, believers who have encouragement and accountability in some sort of discipleship group or ministry team will be personally challenged grow in ever-increasing intensity as they walk with Christ. We firmly believe that EVERY believer needs some sort of small group connection. Here are some of the current small group offerings:
Bible Studies
TBA
Kids Sunday School
At Faith, learning God's word is an adventure, with Dig In!
We use the Dig In Curriculum, kids ages 3 to 12 dive deep into this biblically sound program.
Join the crew Sundays during the school year from 9:45 am to 10:30 am! Adults meet 9:45-10:30, discussing various biblical topics
Adult Sunday School
Join the discussion on Sunday mornings at 9:45am. Scripture and devotion on recognizing and experiencing God's word and work in our lives. Bring a friend we would love to have you apart of the conversation.
Year of Biblical Literacy
We're excited to announce a new venture for our church family to explore the beauty/complexity of the scripture...It's called the Year of Biblical Literacy (YOBL).
What is YOBL?
YOBL is a personal scripture reading plan designed to immerse you daily in the Bible's story, so that you may understand and experience the presence, character, and way of Jesus. While it is nice to start January first, you can start anytime. The reading program comes from the Bible Project (download free app) to begin this personal/transformational journey.

http://www.readscripture.org (App)
Some helpful tools
Download the free Read Scripture App http://www.readscripture.org
Download a free Bible App (we recommend: YouVersion), and/or get a hardcopy version of the bible that's easily readable (we recommend: The Message (MSG), New International Version (NIV), The New Living Translation (NLT), English Standard Version (ESV)) https://www.bible.com/app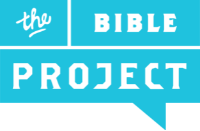 Familiarize yourself with the Bible Project website https://thebibleproject.com